PUR
Newly released in 2019 the Wunderblau model PUR designed by schmiddem design is awarded with the Design Plus award of the ISH Frankfurt. The world's leading trade fair ISH awards the Design Plus Award prize to excellent product ideas and outstanding product designs.
Out of several hundred design submissions this year only 31 products were awarded with this important design prize, which will be officially presented on the first day of the ISH fair in Frankfurt am Main. During the ISH exhibtion the award-winning products will be presented in the special exhibition in Hall 4.2.
The Wunderblau PUR is wall-powered.
Wunderblau works with a contactless soft open and soft close mechanism thanks to the built-in proximity sensor.
The lid automatically opens upwards. The 99.99% cleaned brush can be taken out to clean the toilet.
After using and placing back the toilet brush, the door closes automatically and UV-C light is emitted for cleaning. Within a few minutes even stubborn germs like rotaviruses are destroyed. The brush is now hygienic and clean for the next use.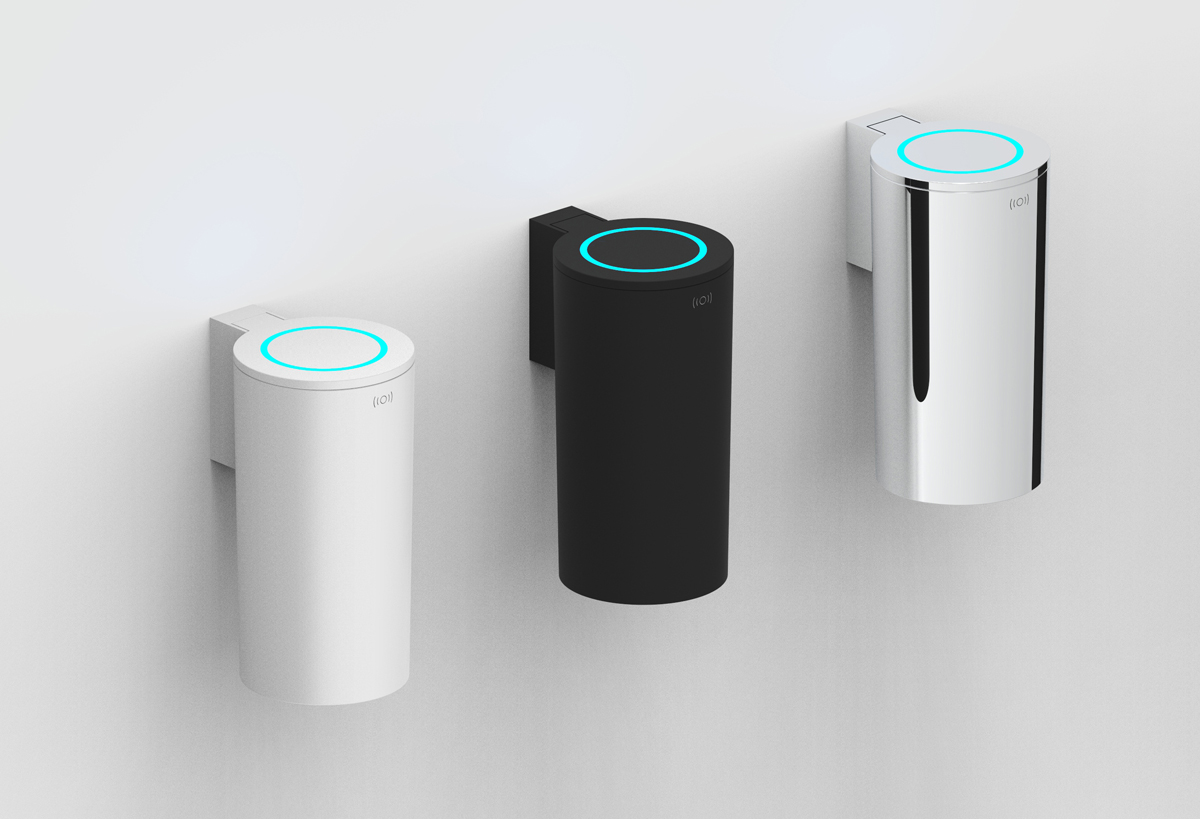 Schmiddem Design
Ansbacher Strasse 71
10777 Berlin
Telefon +49. 30. 614 01 624