There are more than one billion toilets worldwide.
Of these, around 300 million are in Europe alone.
Several million are added every year.
For all toilets, you need a toilet brush for cleaning!
This makes the toilet brush the world's most purchased cleaning product.
But it is also by far the most unhygienic.
And although the bathroom is increasingly becoming a wellness oasis, a clean toilet brush has not been thought of until now.
We want to change that!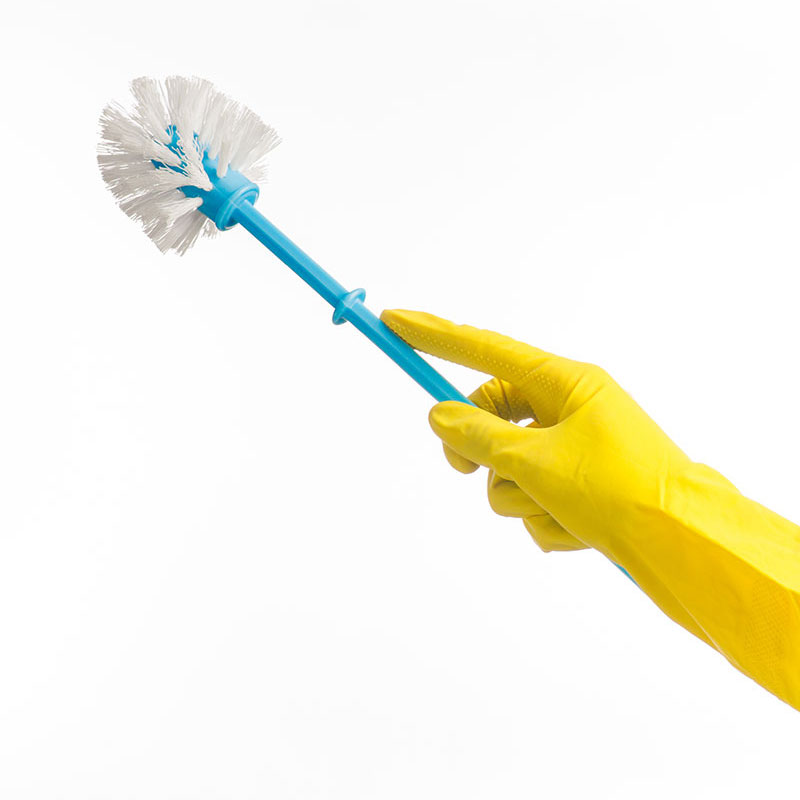 Clean,
ecological,
functional,
emotional!
Wunderblau, the world's first toilet brush that is 99.99% germ- and bacteria-free thanks to UVC radiation in the handle area—completely without chemicals! Hygienic, touch-free, childproof, sustainable. Protected by patent application, PCT and design protection!
Battery operated or power supply. Free standing or wall mounted.
100% clean. 100% ecological. 100% without toxins. 100% functional. 100% emotional.
When we provide people with a clean brush handle, the toilet brush can be used with pleasure.
Clean hands are necessary for your health.
A clean toilet brush means guaranteed usage, a high level of comfort and saves the most important resources.
The basic principle is very simple.
Without any hand contact, the brush container is opened by means of a pedal.
The sterilised toilet brush is removed and the toilet is cleaned.
The brush is put back and the container closes without contact.
A sensor activates the UVC radiation and the approximately 60-second cleaning process begins.
The blue illuminated ring indicates the cleaning process.
For the user it shows: "Cleaning in progress!"
After this, the UVC light switches off automatically.
The brush is ready for use again, free of germs and bacteria.
The brush head of our Wunderblau is specially made of hydrophobic silicone.
Water beads off, preventing adhesions of any kind.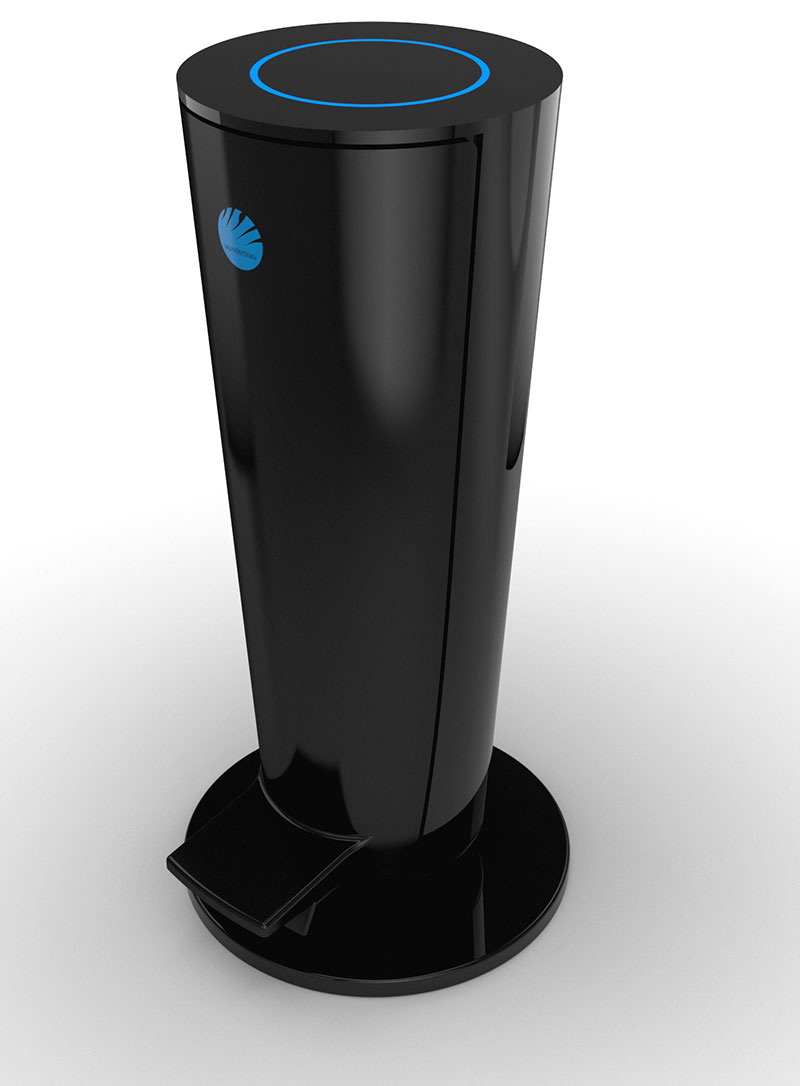 UVC rays are a part of natural sunlight. If microorganisms are exposed to sunlight, UVC prevents their reproduction and destroys DNA.
The technology of UVC disinfection requires no chemicals or toxic ingredients.
Unwanted microorganisms such as bacteria, fungi or viruses such as rotaviruses are rendered inactive within seconds, the cell structures are destroyed and surfaces are thus disinfected.
The brush handle achieves a cleaning level of 99.99% (log 4) within 60 seconds of radiation.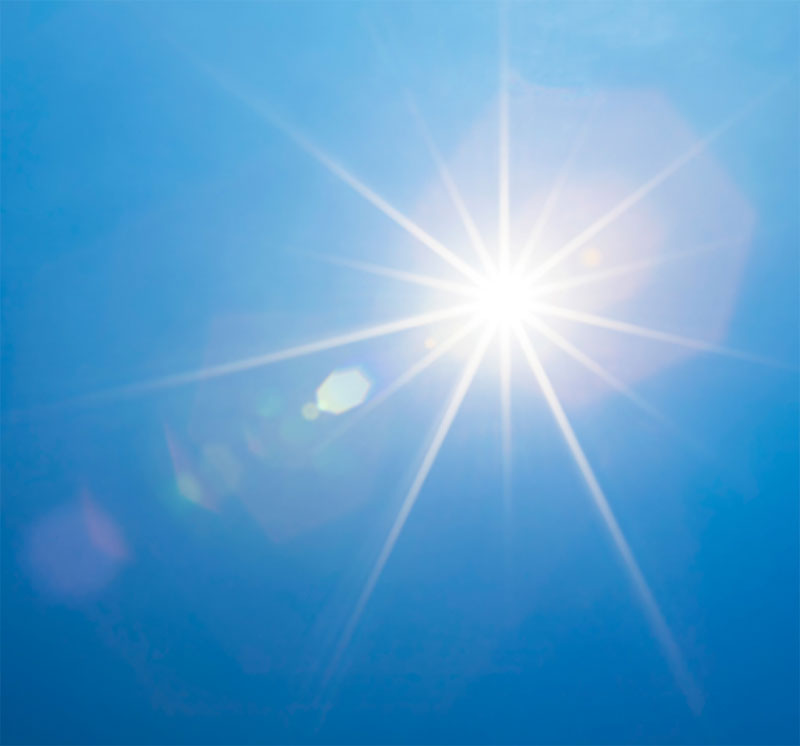 In South Korea, the bacterial strains S. aureus ATCC6533 and E. coli NCTC 10538, and the bacterial strains P. aeruginosa ATCC15442 and E. hirae ATCC 10541 were subjected to testing according to ISO 22196 (Measurement of antibacterial activity on plastic surfaces).
Only the use of novel UVC LEDs in combination with the developed reflective container inside the Wunderblau could achieve the goal of 99.99% cleaning under battery operation in less than 60 seconds.
This is unique in the world!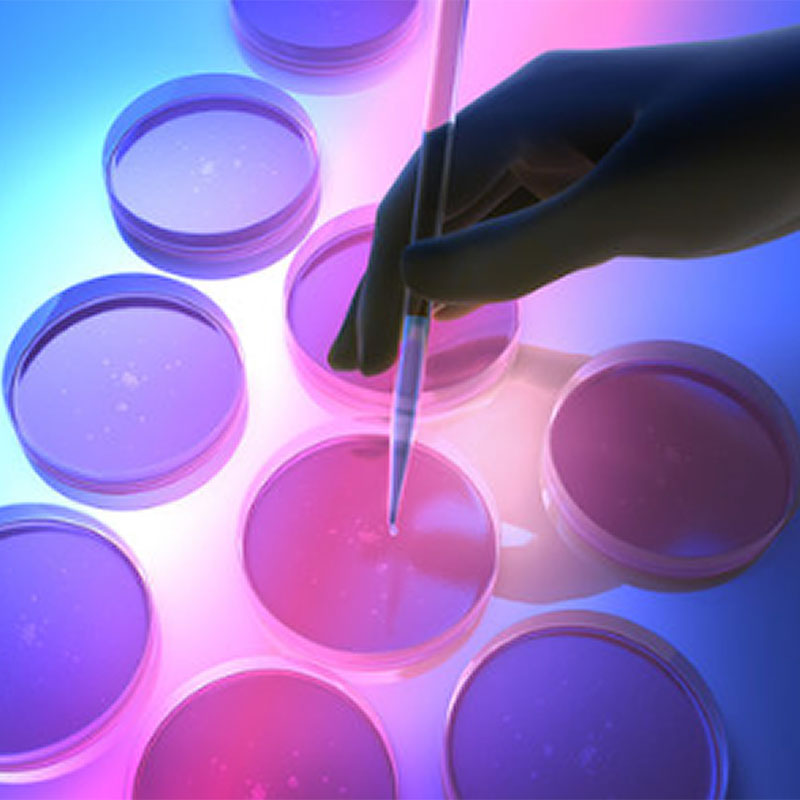 The toilet brush is the most taboo bathroom product. Still accepted to a limited extent within one's own home, people try to avoid any contact, especially in public spaces.
Our health has become our most important asset and does not go together with germ-infested toilet brush handles.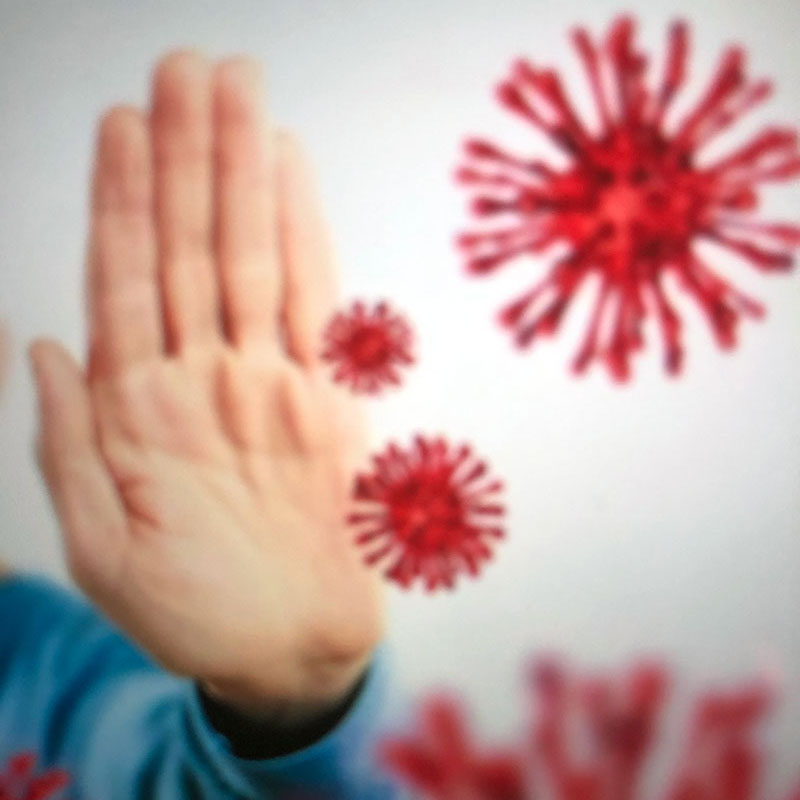 With Wunderblau, we are not only working against a "disposable product" mentality, but also conserving the vital resource of water at the same time. The permanent use of a clean toilet brush saves an average family several thousand liters of water per year, avoiding repeated flushing to clean the toilet and the brush head, which is made of a hydrophobic silicone material. At the same time, the use of toxic cleaning agents is reduced many times over, significantly reducing the burden on the environment and our groundwater.
The highest hygiene standards, intelligent technology and materials stand for sustainability & longevity.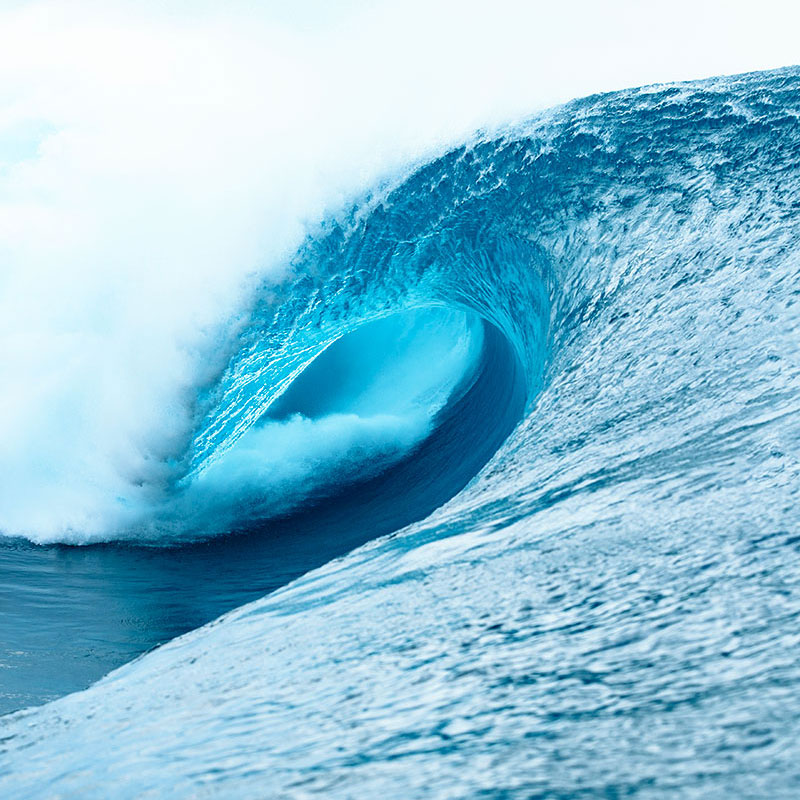 The toilet brush is still a disposable plastic product today.
Over 25,000,000 tons of plastic pollutes the environment every year. An estimated 7,000,000 tons ends up in the sea and kills tens of thousands of animals every year, as well as endangering humans.
The conventional toilet brush is also part of the problem!
Every day, hundreds of thousands of brushes are collected unused in hotels and end up in the trash. Millions of toilet brushes in private households are used very rarely or not at all and are replaced often.
This is unacceptable!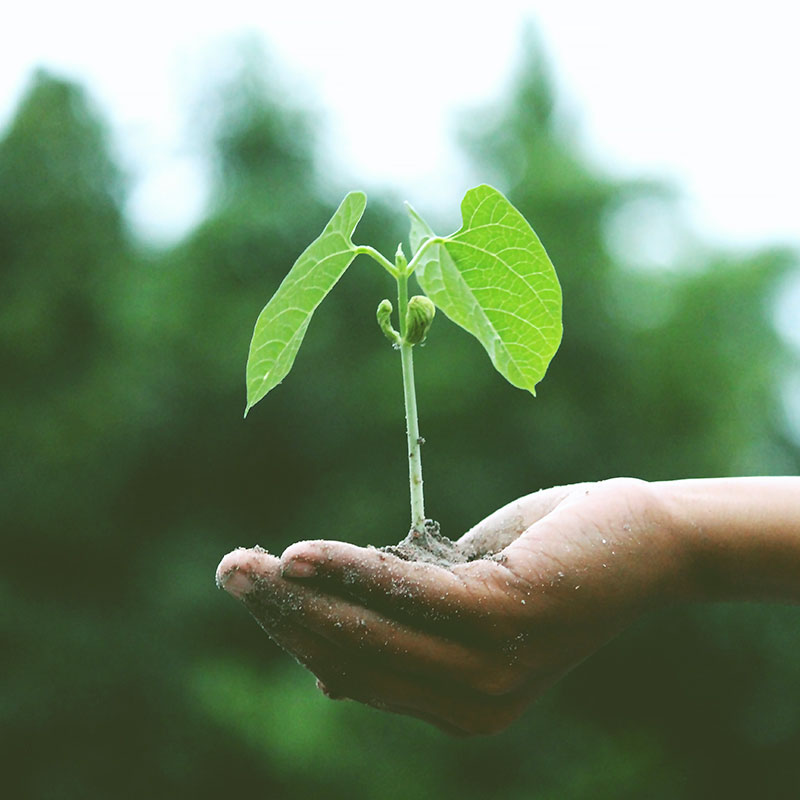 Wunderblau is focused on scaling and adapting to all market segments.
In addition to the private bathroom, untypical distribution channels in particular should not be excluded.
Take the pharmacy association model, for example. No other business model generates more revenue from health and hygiene than public pharmacies. People who buy from a pharmacy are prepared to pay "more" money for a product ("pharmacy-like prices"). In the German pharmacies 3.6 million patients are supplied daily. 83% of German citizens trust their pharmacist.
Selling a toilet brush in a pharmacy is uncommon and for this very reason it is a distribution channel with enormous potential.
After all, why shouldn't a hygienic and germ-free toilet brush stand next to an electric toothbrush?
It gives the message that the toilet brush is clean and hygienic.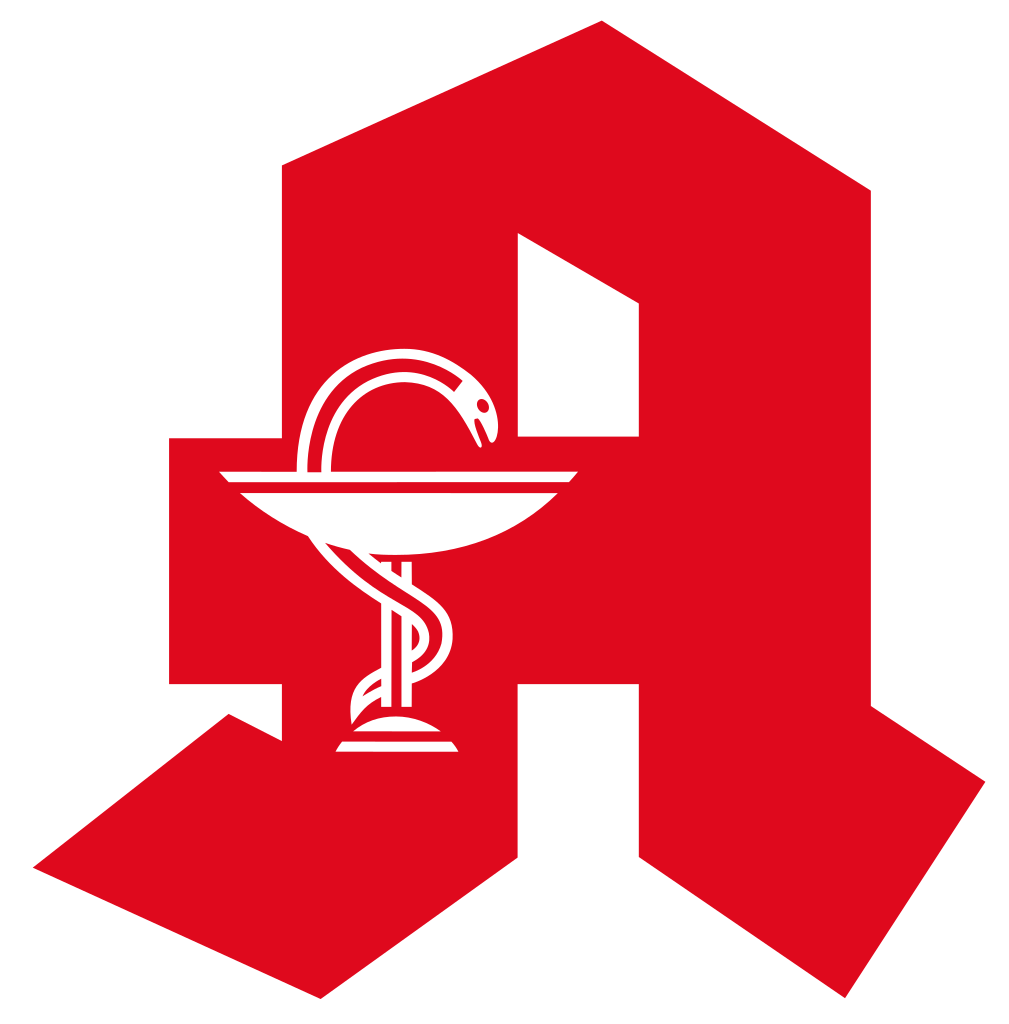 Wunderblau would also ensure significant acceptance of the toilet brush in public areas in particular.
Hotels, restaurants, pubs, airport lounges, offices, high-end reststops, not to mention schools and care facilities; there is no better invitation than a clean, hygienic and therefore healthy toilet.
An initial prototype was developed for these areas.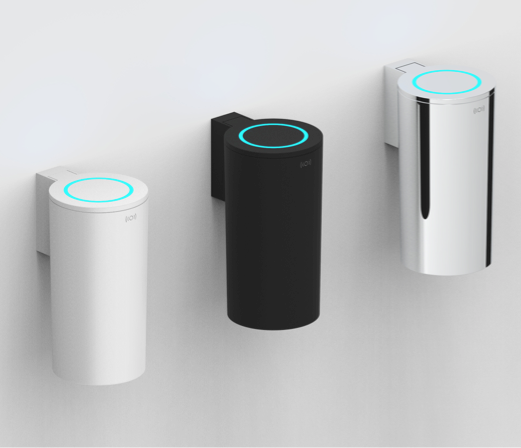 For a clean future.
The Wunderblau toilet brush represents the highest technical expertise, perfect functionality and ecological action.
No "greenwashing"—but real environmental awareness—for our future and our children's future.
The Wunderblau toilet brush is a brand ambassador for innovation and sustainable action, with a positive impact on old and new business areas.
Due to the innovative technology, the technical advantage, the ongoing patent and PCT applications and the protected design, we are in a unique position which puts us ahead of imitators.
We are the original!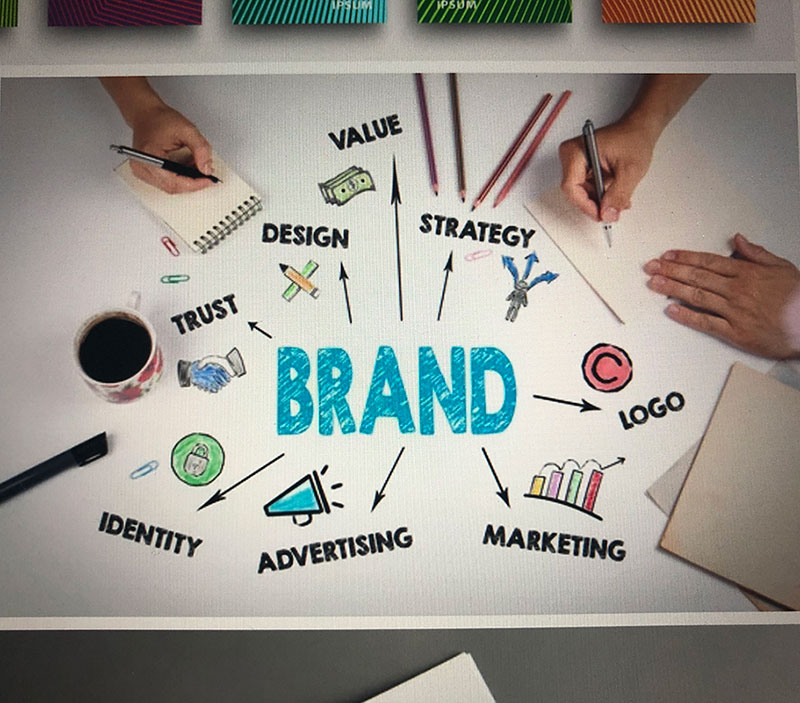 The future starts now.
The next model of the Wunderblau with a non-contact
sensor as a wall-mounted or wall-integrated option is the premium product of tomorrow.
Saschinka Tillner-Schmiddem is the inventor of "Wunderblau" and is the trend and idea scout in the Schmiddem team. What works, what doesn't. What doesn't work, what can be improved. The times of senseless flooding with gimmick products should be over. And of course it is about economic success. But this will have to be oriented more and more to the attributes "respect & ecology" in the future. Because only a product that is outstanding in this way will generate outstanding success in the future.
After successfully completing her BA (Hons) in Music, Drama & Theatre Studies at Royal Holloway College/ University of London, she obtained a Postgraduate Diploma in Acting at the Drama School London in 2001. This was followed by several years as an assistant editor and presenter of the early evening program of ARD & RBB in Berlin. Since 2006 she has been working in the capital as a freelance presenter and musician.
Since 2010, she has been an integral part of Schmiddem Design with her go-getting creativity. Her goal is to change and improve the world with new product ideas.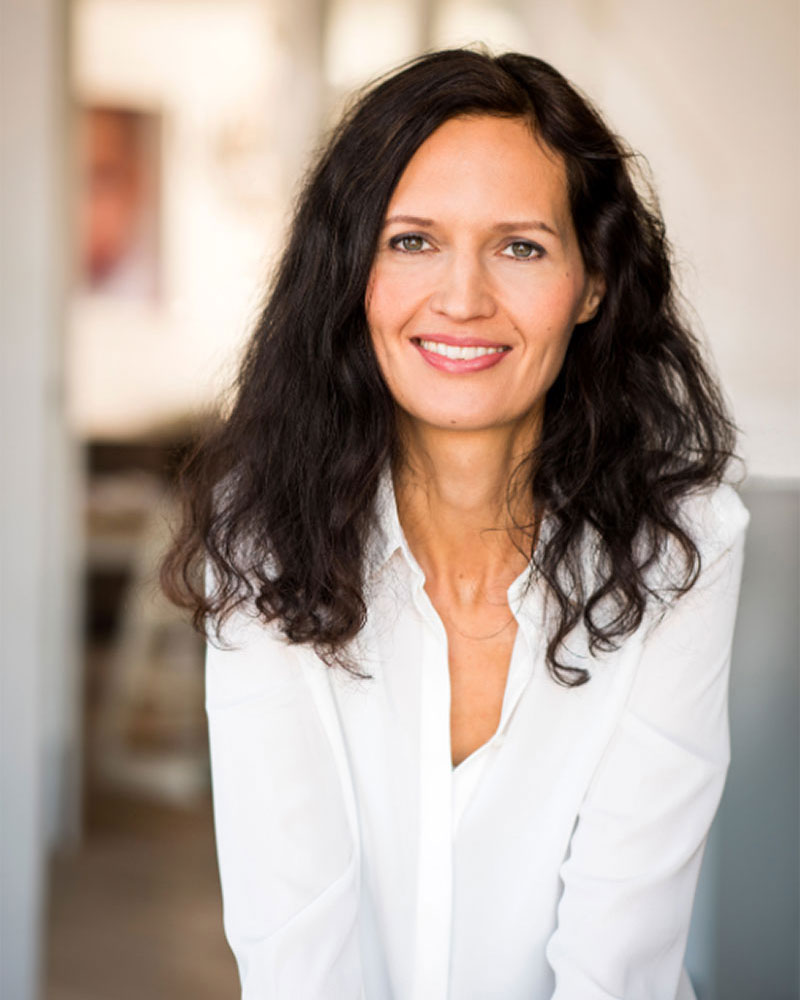 For internationally renowned designer Jochen Schmiddem, it's the little things that turn a product into an experience. And "products have to have a personality. A personality that is geared to people's needs."
The product tells a story, is loved and lasts. Our goal is to change and improve the world with new product ideas.
Schmiddem Design is one of the most innovative product design studios in the world.